Facilities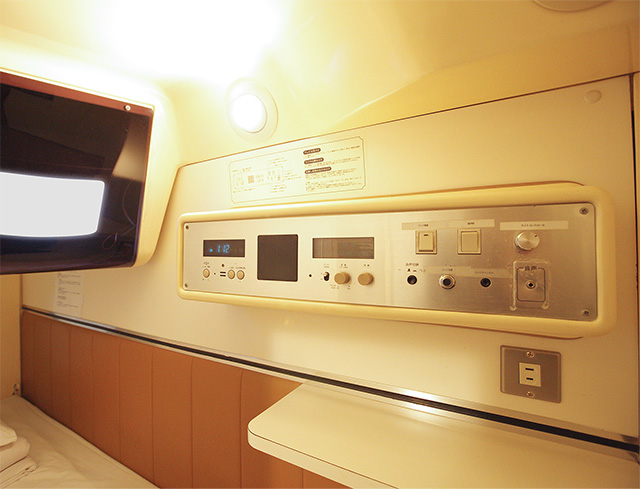 Capsule units (from 2nd to 7th floor)
You can use Wi-Fi and outlets in all facilities in the hotel.
TV, radio, alarm and dimmer can be operated by the controlling panel.
You can draw down the blind when you sleep.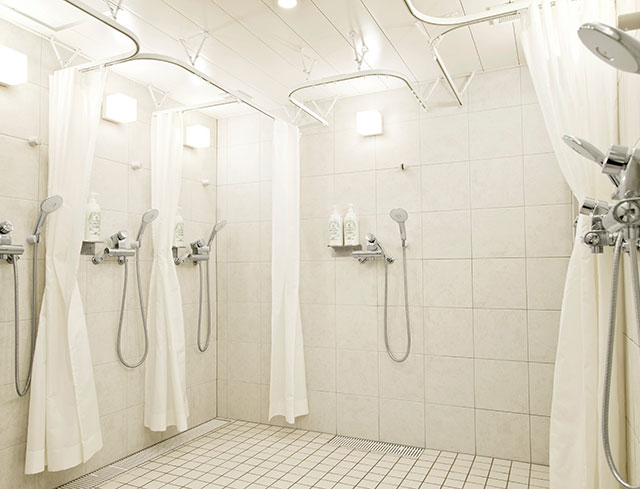 Shower (1st basement floor)
We have a clean and tidy shower room for our guests. Towels,
shampoo and body wash are provided.
Shower use without overnight stay is also available.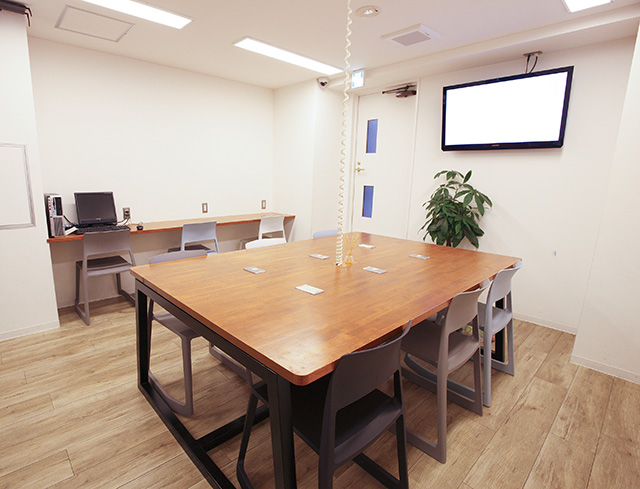 Business Lounge (1st floor)
PC and multifunction printer are available.
It is completed with Wi-Fi, so please use it at any time during your stay.
If you wish to use the multifunction printer, please ask the front desk clerk (\10 per 1 copy).
Please try our Vitra's chair with the shape that helps you concentrate on your work.
There is a vending machine in front of the lounge.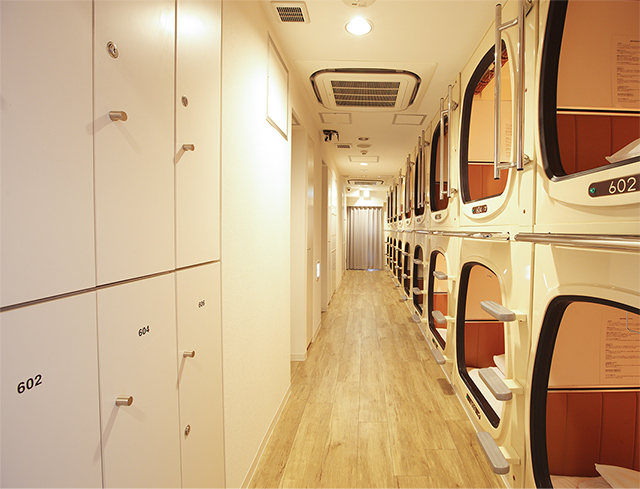 Lockers & Baggage Keeping(from 2nd to 7th floor & 1st floor)
Your locker is in front of the unit you use.
Gown, 2 small towels and tooth blush are set in the locker.
The locker size is suitable for storing clothes and brief case. Large baggage which do not fit in the lockers can be kept besides the front desk. Please feel free to let us know.
We will take care of your baggage even before check in and after check out (limited to the day of your stay)
*Depending on the number or size of baggage, you may be asked to use coin-operated lockers in the neighborhood
the Map of coin-operated lockers in the area